Upcoming Trips
We've got three exciting trips coming up! Below are the ones we are currently accepting registrations for, but be sure to check back regularly. We are always in the process of planning for your future journey. Feel free to download the brochures using the links below for distribution among your faith group.
Don't see the trip your group is looking for? We can customize one for you, tailoring it to your exact needs. Contact us now to discuss how we can help enrich your group's faith with your dream Christian Tour.
---
Passion Play in the Heart of Europe
June 3-15, 2020
Note: Due to the coronavirus, the Passion Play has been postponed until 2022. Therefore, we have cancelled this trip and will plan for it to take place then.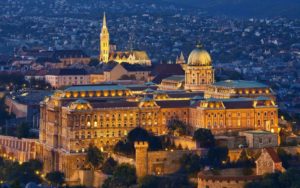 The main attraction of this tour will be your attendance to the Passion Play, only put on every ten years. But, along the way, you'll enjoy dinner and attend a Mozart concert at The Fort in Salzburg, soak in the sun on a boat ride along the Danube to a Benedictine abbey, and tour the Buda and Prague castles. These are just a few of the activities to take place in the Heart of Europe.
View the brochure here.
View the itinerary here.
The Ark and the Creation Museum
Sept 26-Oct 4, 2020: Have you ever wondered what Noah's Ark may have actually looked like? Or how all those animals fit? You can find out when you see a real-life replica of the Ark in Kentucky. After that, we'll visit several museums, such as the Creation Museum, the Underground Railroad Museum, or the WWI museum. We'll also take a boat ride on the Ohio River.
See our brochure here.
See our itinerary here.
Women of the Bible: a journey through Israel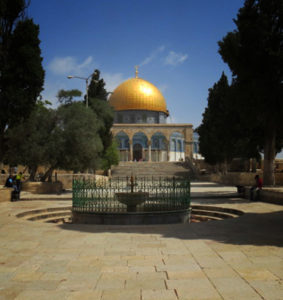 Sept 29 – Oct 9, 2021: Our business started with tours through Israel, and we've been guiding them for over 15 years. This is our staple trip, but this year, with a twist. Unlike our previous tours through Israel, this trip is including several new sites that aren't typically included, such as Mt. Tabor to learn about Deborah and Jael, Magdala, and Samaria. But fear not, we will still include many of the old favorites too, but learn about them through the eyes of both iconic and lesser-known women of the Bible. Come experience the wonders of Israel with us, from Cesarea Philippi to the Old City in Jerusalem.